In the fast-paced world we live in, people are constantly seeking convenience without compromising on quality or taste. Fast casual restaurants are a common dining choice, bridging the gap between fast food and casual dining experiences. These restaurants have revolutionized the way people eat, offering quick service, fresh and healthy ingredients, and customizable options. At SmartSoda we partner with many fast casual establishments and follow trends that are driving their growth. Read along as I share some of the trends that SmartSoda has observed recently.
With the growing emphasis on sustainability and health-conscious eating, plant-based offerings are in demand. Consumers are increasingly opting for plant-based alternatives. From veggie burgers and plant-based protein bowls to dairy-free desserts, menus are filled with delicious plant-powered options.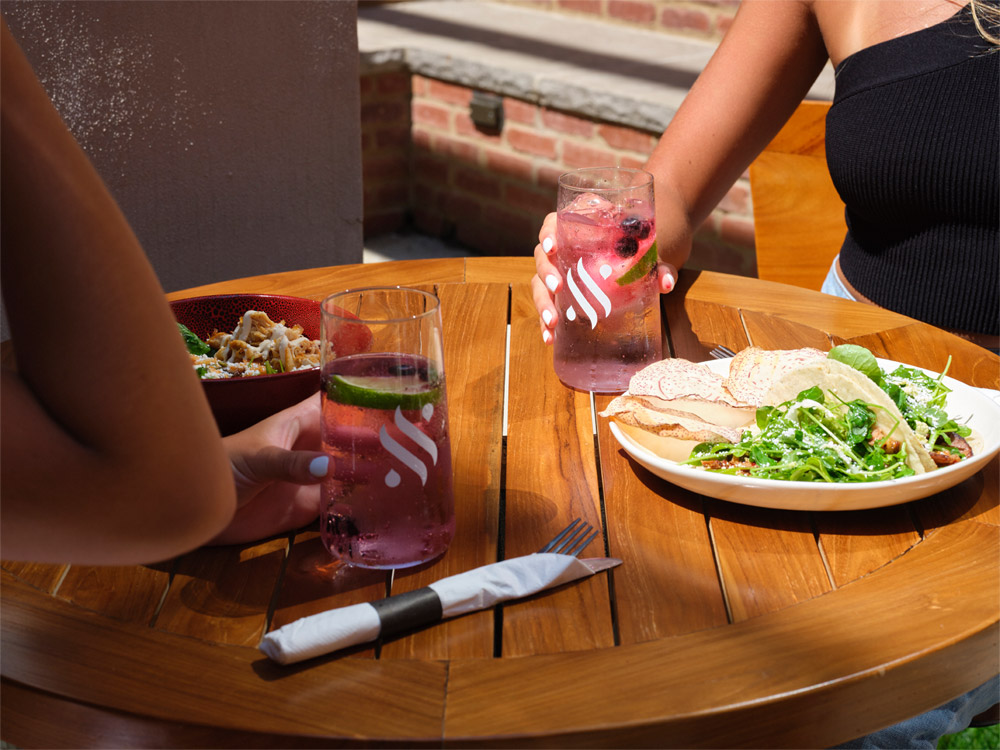 Fast casual restaurants are partnering with local farmers to source ingredients and reduce their carbon footprint. These restaurants offer farm to table menus that change with the seasons, showcasing the freshest, best-tasting produce. Local sourcing not only promotes sustainability but also enhances the flavor and quality of the dishes served.
As technology evolves, fast casual restaurants use it to enhance guest convenience. Mobile ordering and payment apps, self-service kiosks, and delivery platforms are a few examples of how technology is transforming the guest experience. With a few taps on a smartphone, guests can place their order, customize their meals, and have them delivered to their doorstep, making dining-out (or dining-out in) experience quicker and easier to enjoy.
Customization and Personalization
Consumers choose fast casual dining because they can customize meals based on their own preferences. From build-your-own bowls and salads to customizable beverage dispensers, they create their unique dining experience. In some establishments, guests use touchscreen kiosks to order and customize, streamlining the ordering process as well as offering personalization options at the touch of a button.
Sustainable Packaging Solutions
Protecting the environment is a priority of many, and fast casual restaurants are supporting these initiatives through sustainable packaging solutions. Single-use plastics are being replaced with eco-friendly alternatives such as compostable containers, reusable utensils, and paper straws. These efforts not only reduce waste but also align with the values of their eco-conscious consumers.
The fast casual restaurant scene is exciting and continues to evolve to serve guests and protect our planet. With an emphasis on sustainability, customization, and innovation, these establishments continue to reshape the way we dine out.
At SmartSoda we are excited to offer the all-in-one JuLi. With this innovative solution our fast-causal restaurant partners are able to offer their guests over 29 drink options all at the touch of a button, through one dispensing system. Ultimately offering amazing tasting, healthy drinks that guests love, while growing their bottom line.
If you're looking for a way to improve your health and well-being, consider adding alkaline water to your daily routine. SmartSoda makes drinking alkaline water easy and delicious.